In this publication
The Friends of BAYOC is in need of a Treasurer

Uniform

AGM Notes

Charity Membership

BAYWO 25th Year

Discounts for Wind Players.

Top Cash Back Scheme

Grand Prize Draw

Christmas Concert at QMC

A note for new parents and guardians.
Our Charity: The Friends of BAYOC is in need of a Treasurer
Paul Lock has been our Treasurer for many years and now wishes to retire from the Post. It is a requirement under our constitution that we have a Treasurer. Please contact the Chair - David Woods 07806 794439 or email friendsofbayoc@gmail.com if you would like to find out more about the position.
Uniform
A reminder that Uniform Exchange or joining the hire scheme is arranged through the website.
-> UNIFORM page.
Please ensure uniforms are requested at least 28 days before they are needed.
AGM Notes
We are in a comfortable position financially and In the last year we spent over £7,000 supporting the Orchestras and Choirs including the purchase of a concert standard electronic piano and additional percussion instruments and funding workshops and the BAYWO 25th year celebrations.
We have set a proposed budget for 2018/19 of £11,020 including a pre-approved £4,300 to support a European concert tour and 2 workshop days in 2019.
We hope that all families will support the charity
Membership of the charity is open to any person over the age of 18 there are 2 routes.
You are able to:
or
You can also support by signing up to our event volunteer mailing list.
Basingstoke Area Youth Wind Orchestra 25th Year.
Di Fuller has been running the Orchestra for 25 years and a celebration was recently held where current and old members came together to rehearse and perform a concert together.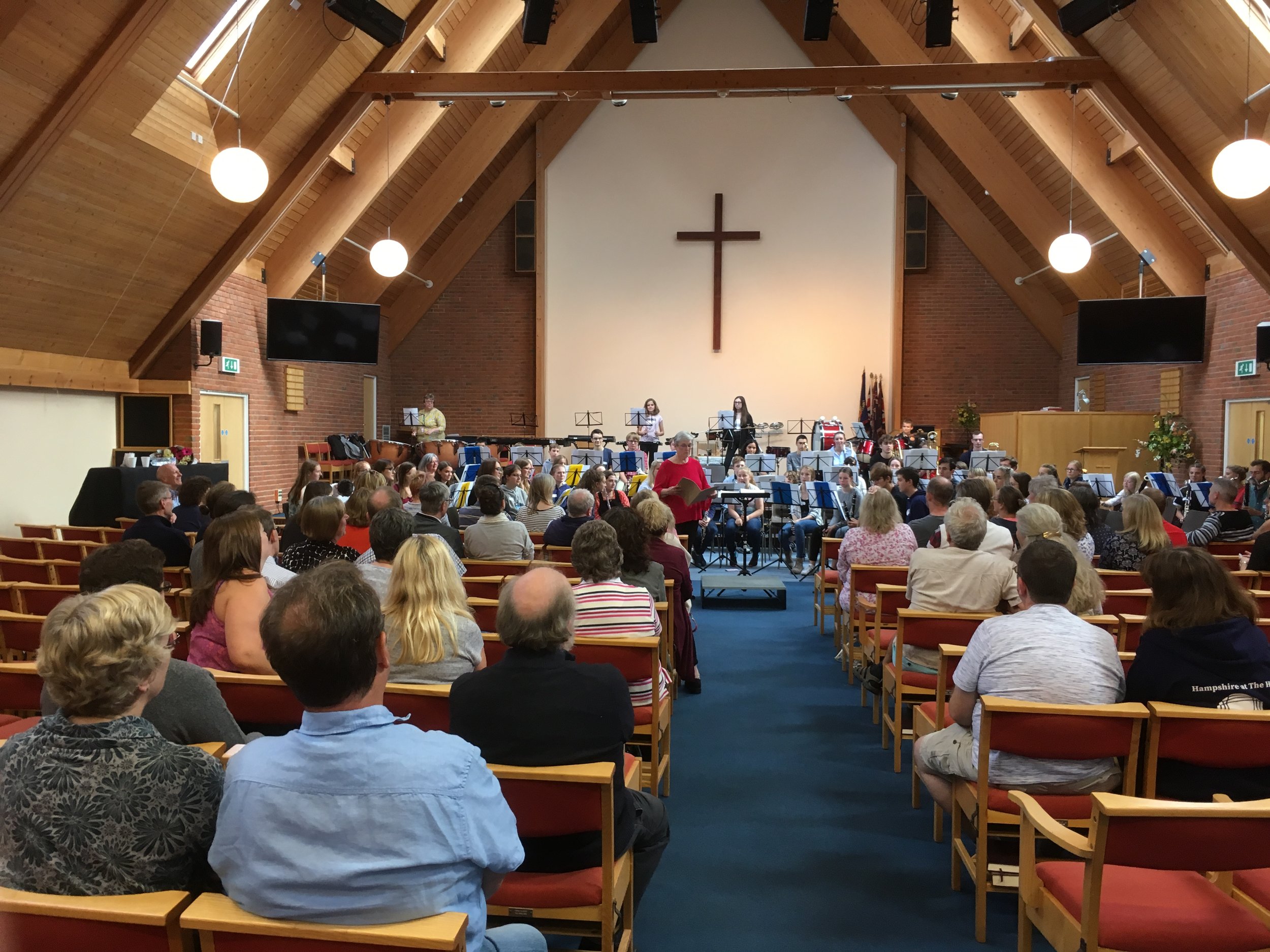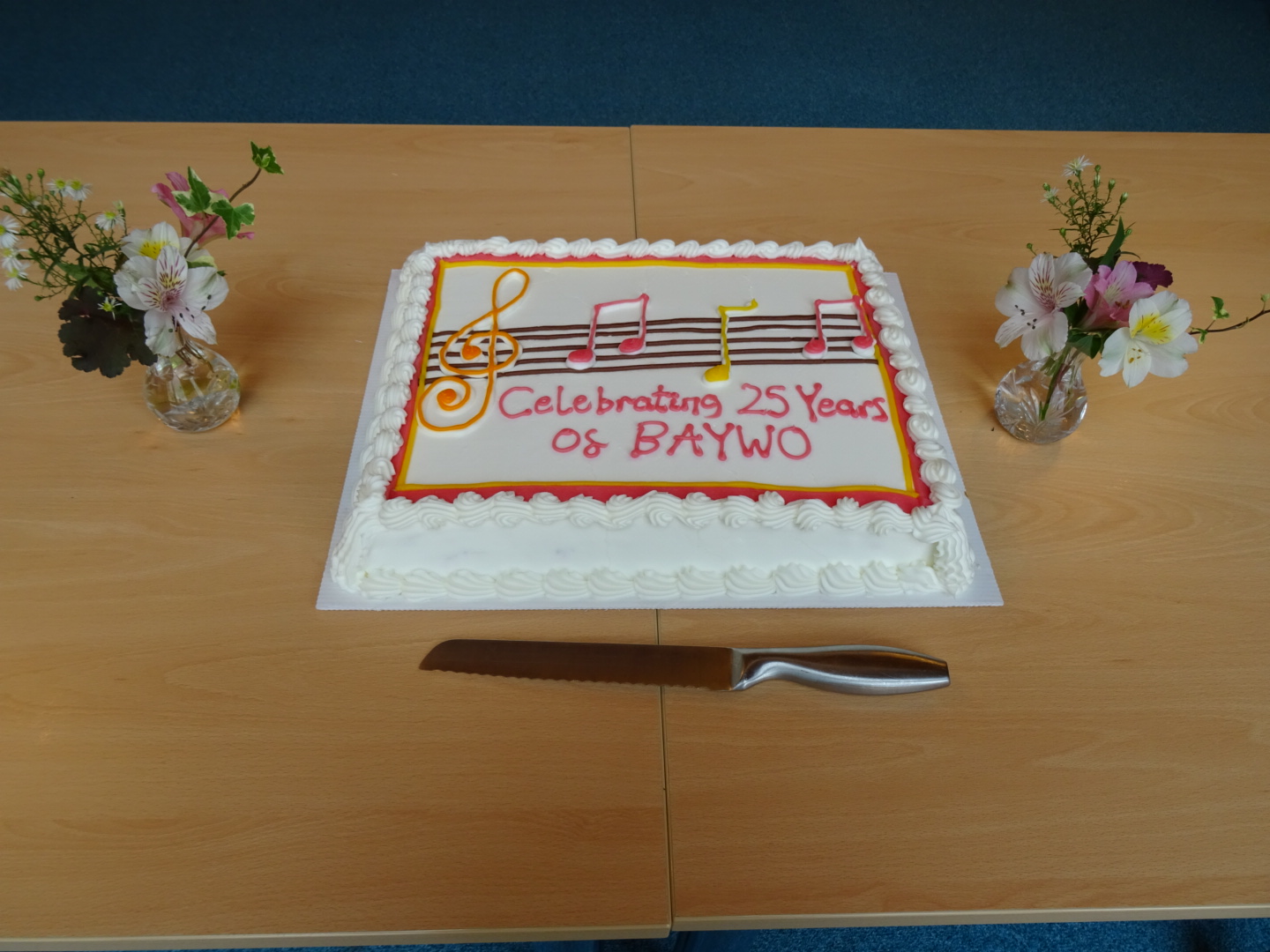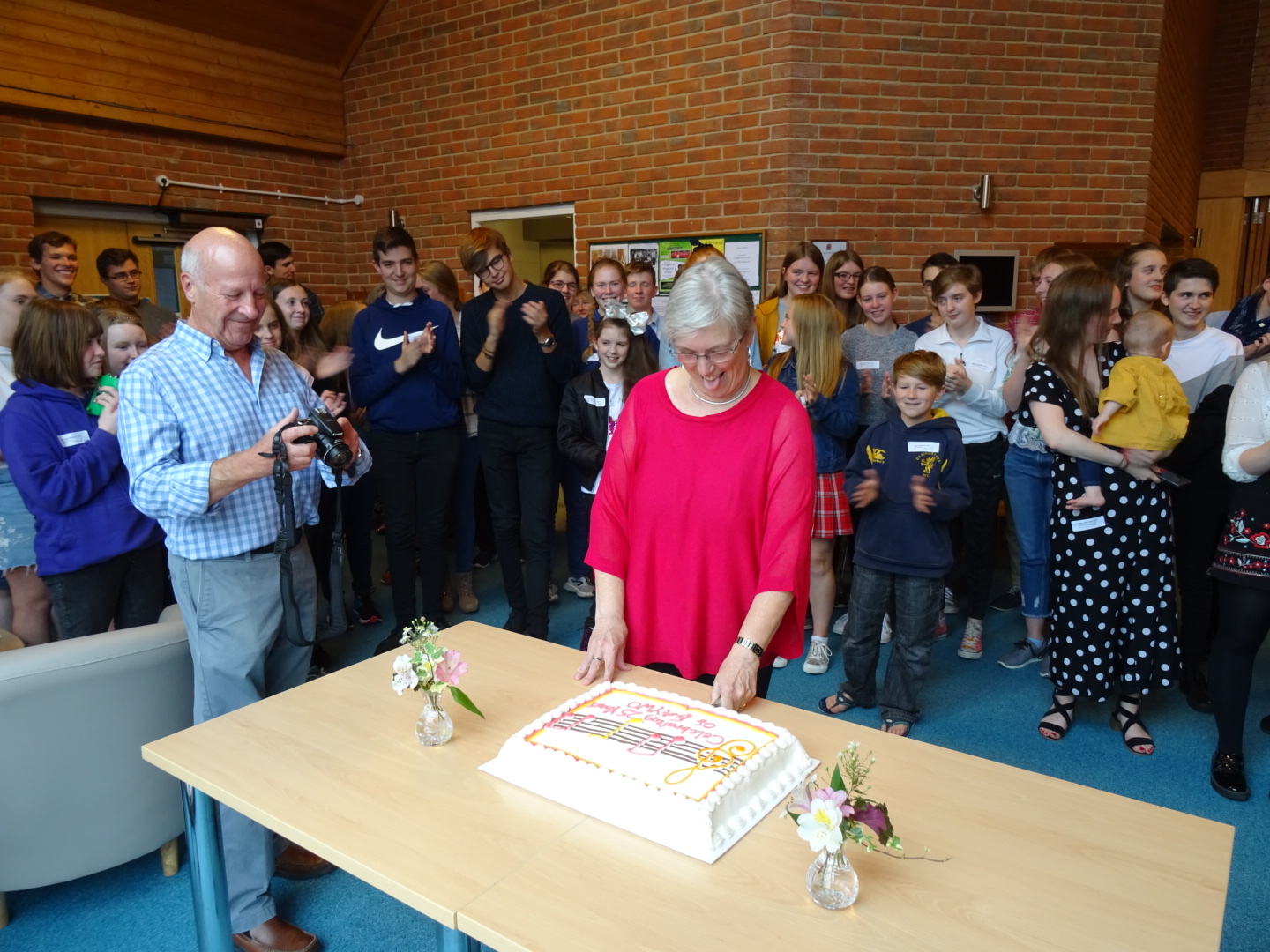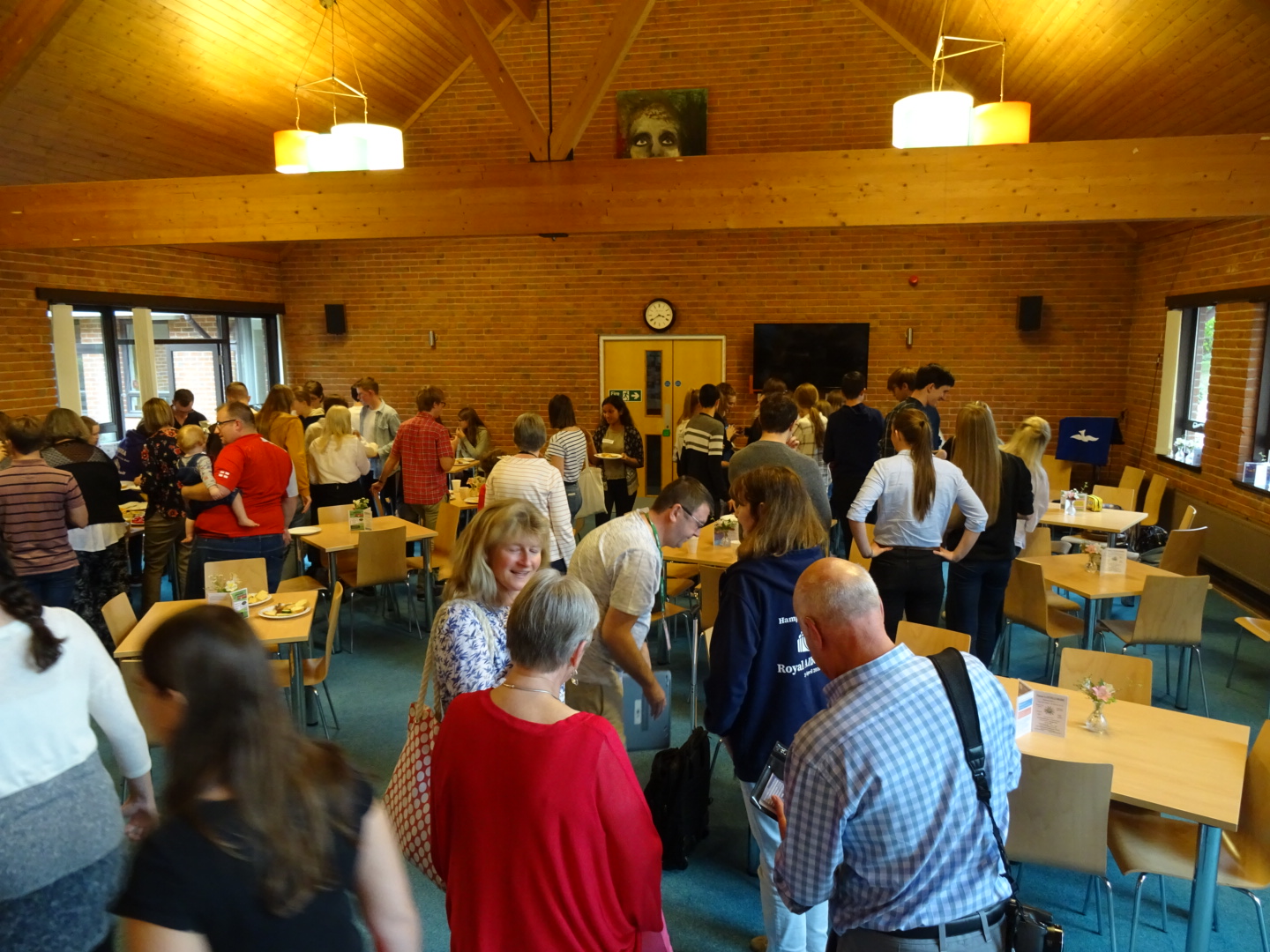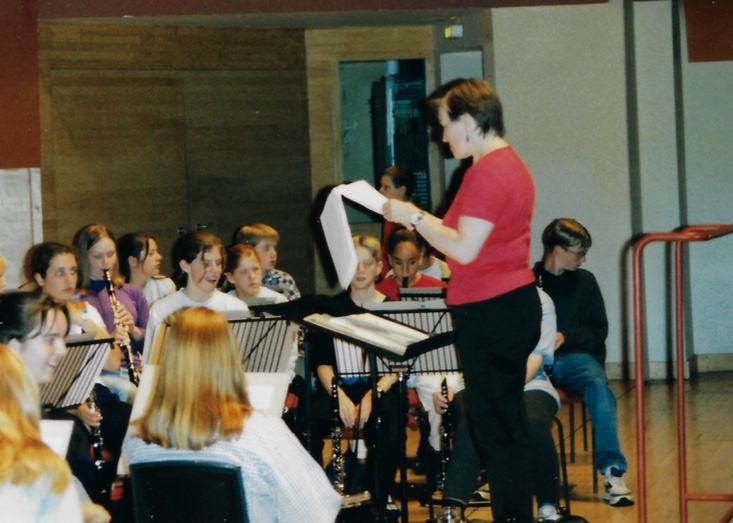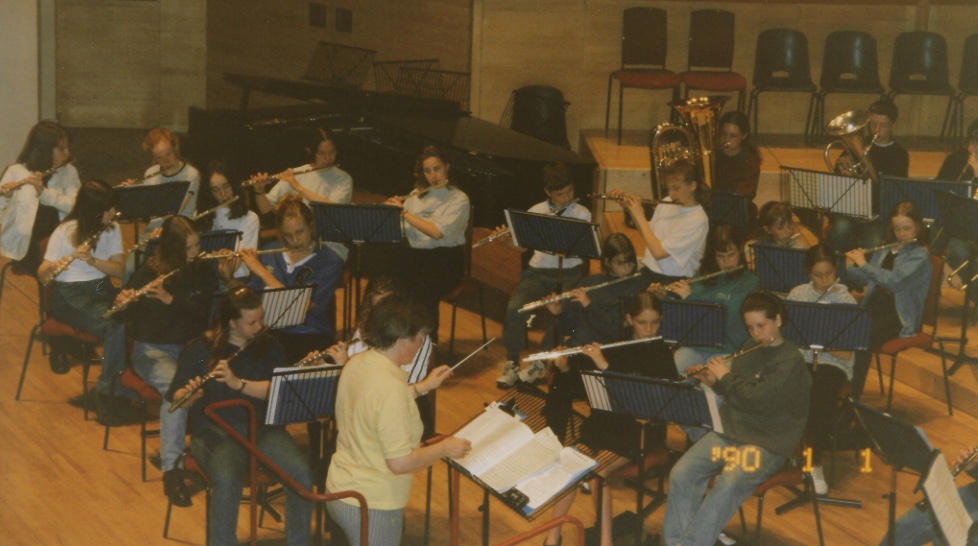 Discounts for Wind Players.
A leading Wind Music Shop DAWKES of Maidenhead has provided discount cards which are available from the conductors. They can be used online or in person and once registered against your name will give discounts each time you shop. Discounts: 6% off accessories and 3% off instruments.
Top Cash Back Scheme
If you join TopCashBack you can save yourself hundreds of pounds per year - join using our click through link
http://www.topcashback.co.uk/ref/friendsofbayoc
When you earn your first £10 CashBack they will pay our charity an introduction fee. It's a win win!
Grand Prize Draw
We will be running a printed ticket Grand Prize Draw at the 2019 May concert. If you have links with or work for a business you think may be able to assist with prize donation, please email friendsofbayoc@gmail.com and we can provide you with further details to pass on to the business.

Christmas Concert at QMC
We are seeking raffle prizes and shop bought cakes and biscuits for this event. They can be brought on the day or passed to your conductor.
A note for new parents and guardians.
Our charity's object is to further the advancement of the musical education of students at schools and colleges in the Basingstoke Area by the provision of facilities for the Basingstoke Area Youth Orchestra not normally funded by Hampshire County Council.
There is sometimes confusion between the role of Hampshire County Council's Music Service and the charity, to be clear the music service run the ensembles, hire rehearsal and performance space and pay conductors and assistants. They also receive the entry ticket money from any concert with paid entry that is re-used for the benefit of the Orchestras.
The charity supports the ensembles by co-ordinating volunteer event staffing and contributes to the cost of residential training courses and tours to reduce parental contributions and ensure that opportunities are open to all. We also buy new musical instruments for the ensembles, pay for repairs and replacements, commission new works, pay for professional soloists and conductors workshops and maintain stocks of concert uniform. We have no paid employees and the charity is managed by 9 Trustees.